About Andrew Clennell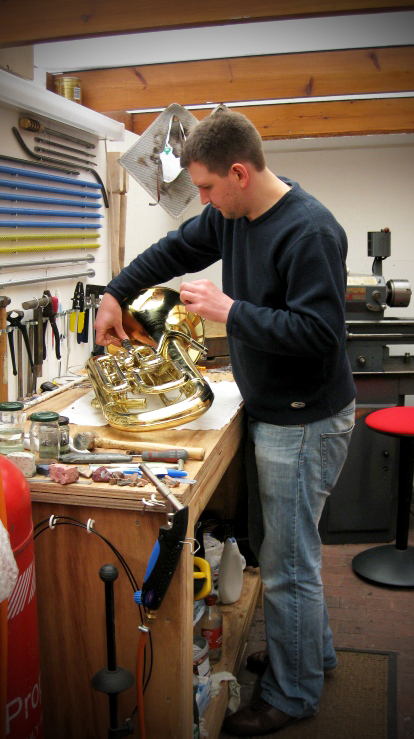 Following undergraduate studies on bass trombone at Birmingham Conservatoire with Alwyn Green, I won a scholarship for postgraduate study with Peter Harvey at the Royal College of Music. Since then I have performed with groups such as CBSO, Royal Philharmonic Orchestra, Royal Liverpool Philharmonic Orchestra and English Symphony Orchestra.
I have taught brass peripatetically, working for Stoke on Trent City Music School and Coventry Performing Arts Service. I have also led and participated in many music workshops in schools.
I first started training at Paxman Musical Instruments, London in 2003, where I learned the basics of brass repairs. I subsequently trained as a French horn maker, during which time I made instruments for many of the world's top French horn players. Following this, I returned to repairs, and expanded to finishing, quality control and customisation.
Since starting Clennell Custom Brass, I have carried out repairs for some of the country's finest brass musicians, Including Sue Addison, Alan Thomas, Jon Holland, Ed Jones, Tony Howe and many more.