Brass Instrument Servicing
Brass Instrument Servicing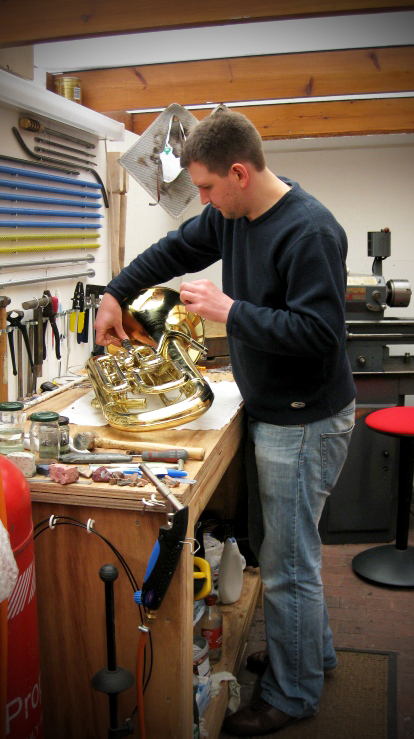 As well as repairs, Clennell Custom Brass offers a wide range of options for servicing your instrument. Whether it's a general yearly service, or a full re-lacquer/re-plate, the work is always undertaken with the utmost care and professionalism. Please contact CCB for a tailored quote for the servicing and repair of your instrument.
For fine polishing and lacquering, I exclusively call upon the services of Osprey Metal Finishers LTD. They have a vast field of experience in metal finishing for the musical instrument industry, and their quality is second to none.
For silver/gold plating, I exclusively call upon the services of F. H. Lambert. They too have a long history of fine quality work in the musical instrument finishing industry.